日產汽車法籍主席Carlos Ghosn被日本有關當局逮補
Nissan's Ghosn to be arrested by Japan authorities for alleged financial violations
https://www.rte.ie/news/business/2018/1119/1011832-nissans-ghosn/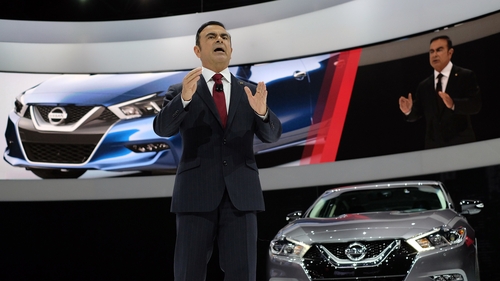 Nissan Motor's chairman Carlos Ghosn is to be arrested by Tokyo prosecutors for alleged financial violations in Japan, the Asahi newspaper reported today.
The newspaper said on its website that Ghosn was suspected of having understated his own income on financial statements and had agreed to voluntarily speak to prosecutors.
Ghosn is also chairman and chief executive of France's Renault.
A Nissan spokesman said the company was making checks on the report.
Japanese public broadcaster NHK also reported that Ghosn was being questioned for suspected financial violations.
Ghosn, a rare foreign top executive in Japan, is well regarded for having turned Nissan around from near bankruptcy.
Brazilian-born, of Lebanese descent and a French citizen, he began his career at Michelin in France, moving on to Renault.
He joined Nissan in 1999 after Renault bought a controlling stake and became its CEO in 2001.
------------------------------------------------------------
逮補原因 "Under-Reporting Salary" ,暫時唔知係乜?
Carlos Ghosn 同時亦係法國汽車"Renault"的主席